About us
Maxíkova preschool - the best choice for you and your children!
Are you looking for a preschool or nursery in Prague that guarantees peace and safety and provides more than mere 'babysitting'? Would you like to make your children's future easier but at the same time not limit their playtime? Maxikova preschool gives you the opportunity to make your dreams come true. We focus on developing the talents and skills of children aged one to seven years. Your children deserves the best so choose a tried and tested preschool. Both you and your children will benefit from our system. 
Approved by Dětská Mensa ČR (Children's Mensa of the Czech Republic) and Centrum nadání (Talent Centre).
Maxikova Language Preschool works closely with leading institutions of Czech pre-school education for children of above-average intelligence. Therefore your children are given a unique opportunity to develop their abilities. An opportunity  which they would not have  at a typical preschool or nursery. Our partnership with Centrum nadání and Dětská Mensa ČR is an assurance that you have entrusted your child to the right team. Contact Maxikova Preschool to get additional information.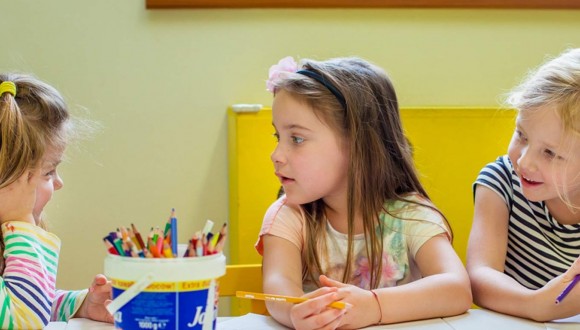 MaxInfo
This is an unique information system where you can find
Photos and videos
We add new photos and videos to the gallery every week
MaxNews
You receive newsletters where you are informed of all the events
Card payment
Just one click - you can pay online!

Price is All inclusive
Our prices are final and there are no hidden costs or extra charges.

Best activities
The most popular activities include English, swimming, horseback riding, sports gymnastics, sports and movement block etc. And, of course, trips and theaters. We go to the summer camp and the ski course every year.

High-quality food
We provide your children with full board. Our leading suppliers are BIONEA and CountryLife.